This week's inspiration is a book:
Daring Adventures in Paint
. I know that I profiled its author,
Mati Rose McDonough
, on Inspiration Monday a few weeks ago, but that was for the inspiration of her art. Her new book is inspirational in an entirely different way. So inspirational, in fact, that I got the book on Thursday, read it on Friday, and started collaging on Saturday. It doesn't get more inspirational than that!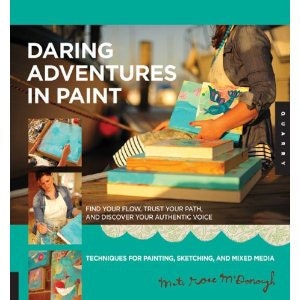 There are wonderful, brightly colored photographs taking you step-by-step through a variety of techniques to help broaden your creativity, as well as places to find inspiration and questions to help nudge you out of any artistic blocks you might be having. I'm pretty
new to painting
and haven't collaged since elementary school, but this book gave me what I needed to just do it. And that was in just one afternoon with the book!
Some of the inspiration I got from
Daring Adventures in Paint
? Be loose. Be colorful. Layer more. Add things to your art that you wouldn't usually expect like silver leaf, feathers, a piece of an old sewing pattern... Be more mindful of your environment and locality for inspiration. Show the world your magic.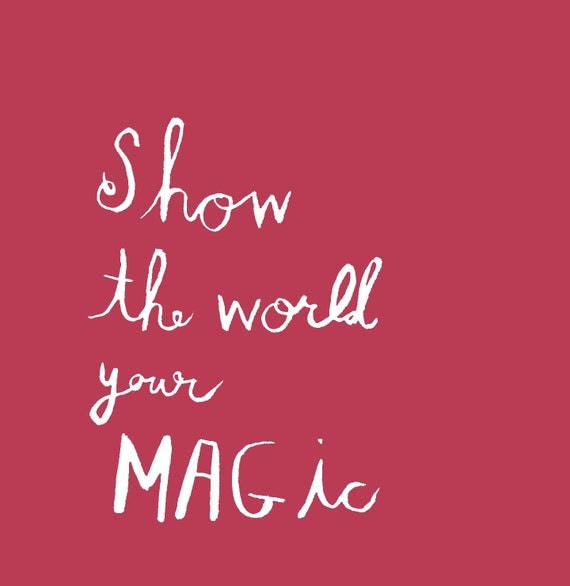 by Mati Rose McDonough
(All images are the works of Mati Rose McDonough. Visit Mati's website to see more of her work or click on the links above. If you order Daring Adventures in Paint from Mati's Etsy shop, she will sign it and include a print. The works featured on Inspiration Monday are those that I enjoy and I have not been compensated in any way to include them on my blog.)